From Thailand to Japan: My Cybersecurity Internship at Ritsumeikan University
Hello everyone! My name is Waris Damkham, and I'm currently a fourth-year student in Information and Communication Technology at Mahidol University. I was fortunate to secure an internship at the Cybersecurity Laboratory in the Faculty of Information Science and Engineering at Ritsumeikan University. I spent an enriching three months there, from May to July 2023.
For more details about my academic and professional journey, you can visit my personal website: https://waris-damkham.netlify.app/ . Additionally, feel free to connect with me on LinkedIn: https://www.linkedin.com/in/waris- damkham/ .
The Road to Ritsumeikan: My Internship Application Journey
On my faculty's website, I stumbled upon a post announcing an internship opportunity abroad at Ritsumeikan University's Cybersecurity Lab, located at the BKC Campus in Shiga, Japan. The prospect of working in such a renowned lab immediately piqued my interest. Seeking more information, I approached Dr. Songpon Teerakanok, who provided valuable insights. Encouraged by our discussion, I made the decision to apply.
After receiving the selection news, the excitement was overwhelming. I immediately embarked on the visa application process, navigating through the required paperwork with assistance from both Mahidol University and Ritsumeikan's support staff. As the departure date neared, I attempted to learn Japanese. While I grasped some common words, much of the language eluded me—though it made for some humorous moments once I arrived in Shiga!
Arrive at Japan!
The moment had finally come for me to set foot in Japan. My flight bookings were a whirlwind: I booked four flights in total—BKK to NRT, NRT to KIX, KIX to TPE, and TPE back to BKK. It might sound crazy, but that's how it panned out!
Landing in Japan was exhilarating. The rush of excitement was undeniable as I stepped into a foreign land for the first time. The pleasant weather greeted me, and everything felt refreshingly new. Once I collected my thoughts, I made my way to the terminal for my flight to Osaka. In the midst of the excitement, I almost missed that flight!
Upon arriving at KIX airport, I headed to the ticket room to collect my pre-booked ticket to Osaka. But my journey didn't end there. My next task was to secure a ticket to Minami-Kusatsu Station. Once I reached my destination, I hailed a taxi. It was then that I got a taste of the premium quality of Japanese taxis—and the accompanying premium price tag, especially when compared to Thailand.
Finally, I arrived at BKC International House, my home for the next three months!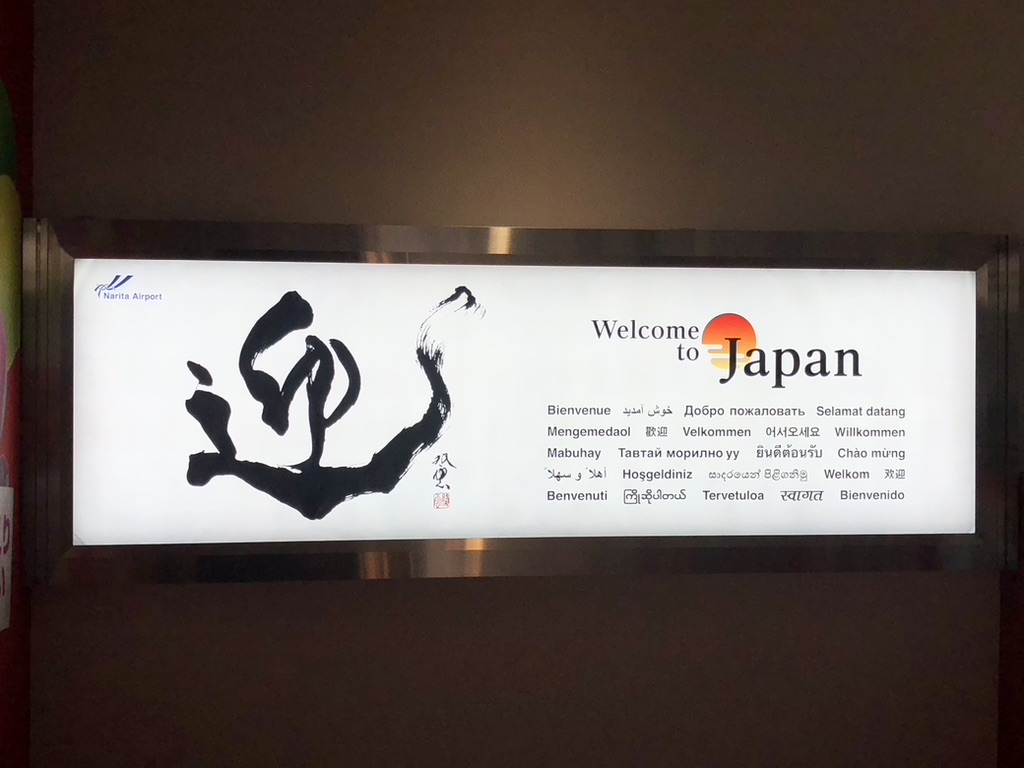 First time in the Cybersecurity Lab
My initial entry into the lab was filled with unexpected wonders. Everything was far cooler and more advanced than I had anticipated. The highlight of my first day was meeting Uehara Sensei, our revered BOSS. He struck the perfect balance between professionalism and humor, making me immediately think, "This is going to be an interesting journey."
As I began to familiarize myself with the lab's equipment and dynamics, I met my soon-to-be good friend, Andrew-kun. Not only was he a bundle of fun, but he also had this charismatic handsomeness about him. Soon after, I was introduced to my research topic and paired with my outstanding partner, Kunihiro-kun. The adventure had truly begun!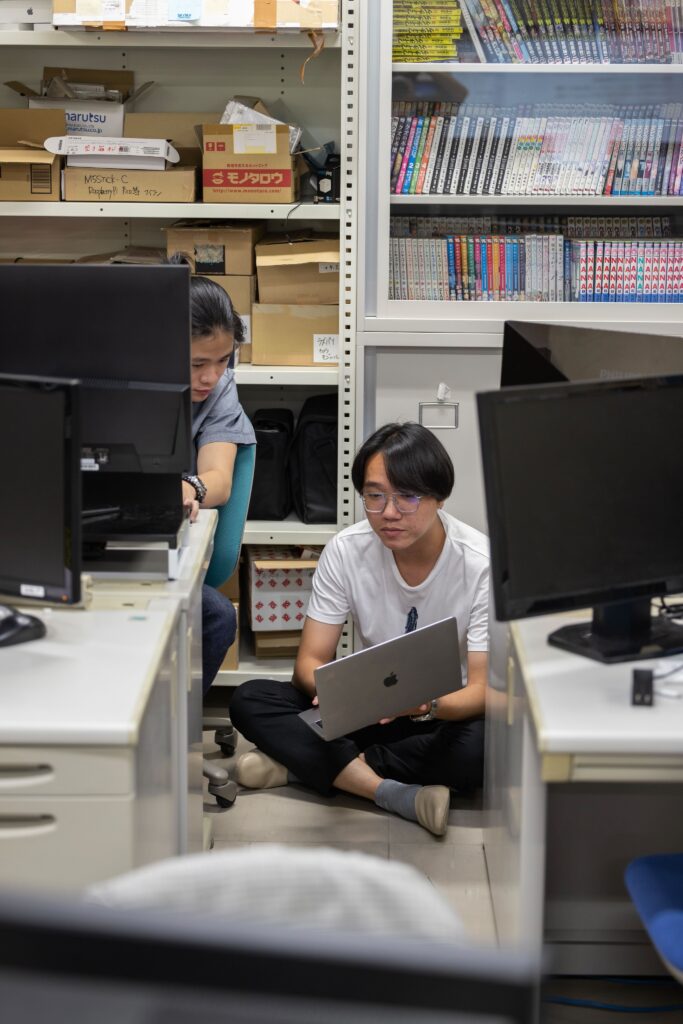 My research
I delved into the realm of cybersecurity with my research titled "Detecting Vulnerable OAuth 2.0 Implementations in Android Applications." This was a collaborative effort between Mahidol University and Ritsumeikan University. I'm proud to share that our work was accepted for presentation at the Workshop on Cyber Forensics, Security, and E-discovery, held in conjunction with the 23rd IEEE International Conference on Software Quality, Reliability, and Security in 2023.
For those interested in delving deeper into our findings, stay tuned! Our paper will be made publicly available shortly, as it is currently undergoing the copyright process.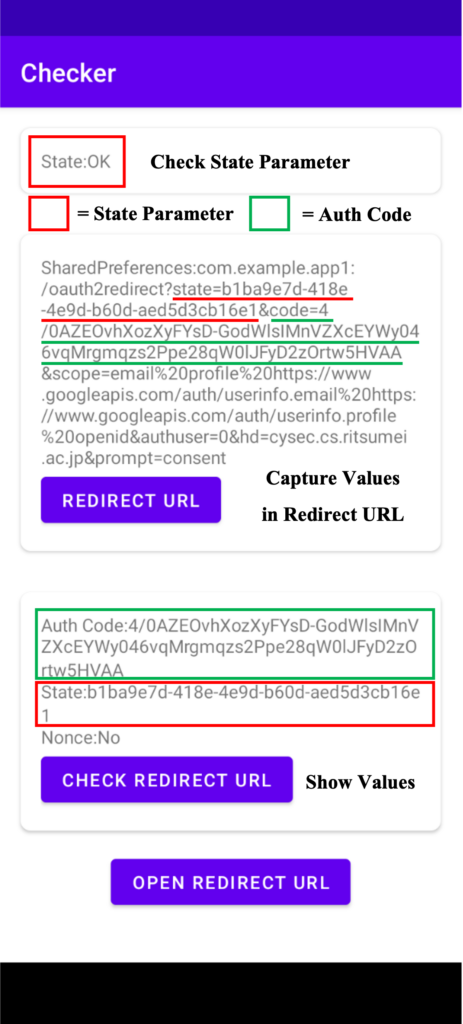 My life in Kusatsu
Kusatsu turned out to be a delightful surprise, offering far more fun than I had ever imagined. I was fortunate to forge strong bonds with several friends, including Andrew-kun, Kunihiro-kun, Jako-Kun, Kimura-kun, Harry-kun, and not forgetting Eng-kun, my fellow compatriot from Thailand. Our days were a whirlwind of exploration, travel, and diligent work. The delectable Japanese cuisine was a highlight for me—I truly fell in love with the flavors.
However, my timing did throw a little wrench in the experience. Arriving during the sweltering Japanese summer was, let's just say, a heated initiation into life in Kusatsu.
Ending, But Not the Last Chapter
As the adage goes, all good things must come to an end. The three months of my internship flew by in what felt like a blink. Saying goodbye to the lab, the work, and most of all, my cherished friends, was heart-wrenching. I'm immensely grateful for every memory, every lesson, and every moment of laughter shared.
While parting was sorrowful, a silver lining awaited me upon my return to Thailand. I was elated to learn that our research had been accepted for presentation at the Workshop on Cyber Forensics, Security, and E-discovery. This event, held in conjunction with the 23rd IEEE International Conference on Software Quality, Reliability, and Security, will take place in 2023, right in Chiang Mai, Thailand. The journey, it seems, continues in new and exciting ways.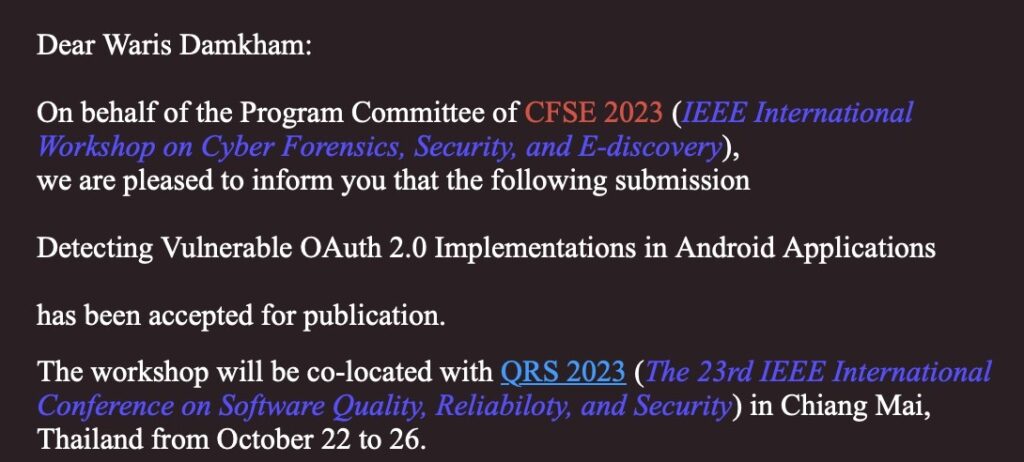 QRS 2023 in Chiang Mai
eceiving the good news was just the beginning. Soon after, I found myself in Chiang Mai, gearing up to present our paper at QRS 2023. The excitement was palpable; not only was this my first time presenting a paper in person, but it was also an opportunity to share our findings on a significant platform.
The experience was made even more memorable with the presence of my friends and mentors. Uehara-sensei from Japan and Dr. Songpon, my trusted advisor, were right there with me. Seeing their appreciation for Chiang Mai's beauty and culture was heartwarming.
I'd be remiss not to express my profound gratitude to the Cybersecurity Laboratory. This momentous event wouldn't have been possible without their unwavering support and faith in our work. A heartfelt thank you to the entire team!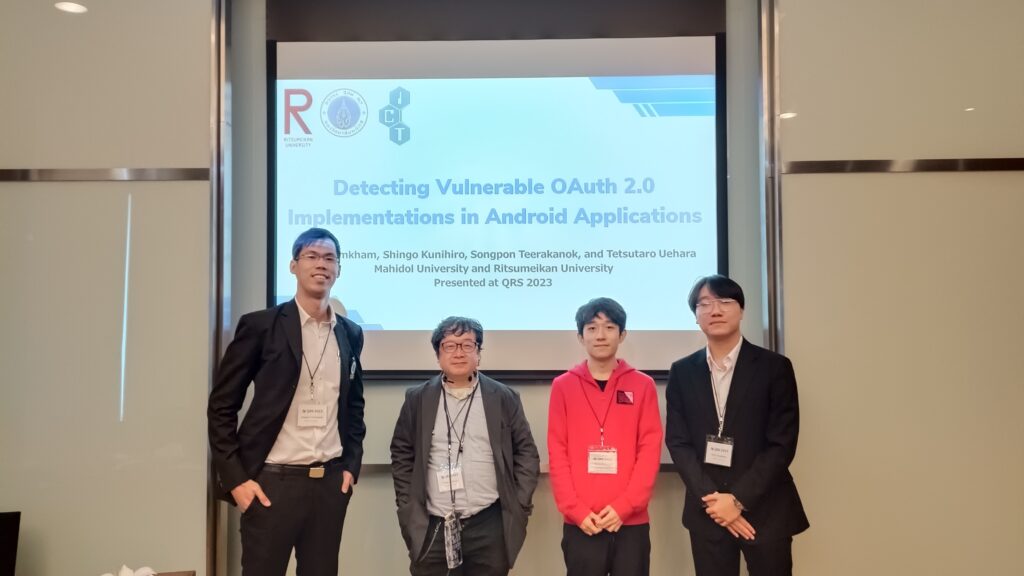 Reflections and Learnings
The depth of my gratitude towards Uehara Sensei and Songpon Sensei cannot be expressed in mere words. They have been instrumental in shaping my journey, from offering me this invaluable internship to presenting at QRS 2023. Their belief in my potential and their unwavering guidance have been nothing short of transformative for me.
Furthermore, the financial support provided by the Cybersecurity Laboratory was a testament to their commitment to nurturing budding talents. This gesture not only eased my journey but also allowed me to focus wholeheartedly on my work and research.
The memories forged during this internship are ones I'll treasure for a lifetime. From the bustling streets of Japan to the serene landscapes of Chiang Mai, every moment was amplified by the company of my Japanese friends. The cultural exchanges, the shared laughter, the insights, and the camaraderie—we've built a bond that transcends borders.
In reflection, this journey was more than just professional growth—it was a holistic experience, filled with lessons, support, and cherished moments. My heart swells with gratitude for everyone who played a part in this chapter of my life.